Helping Make a Difference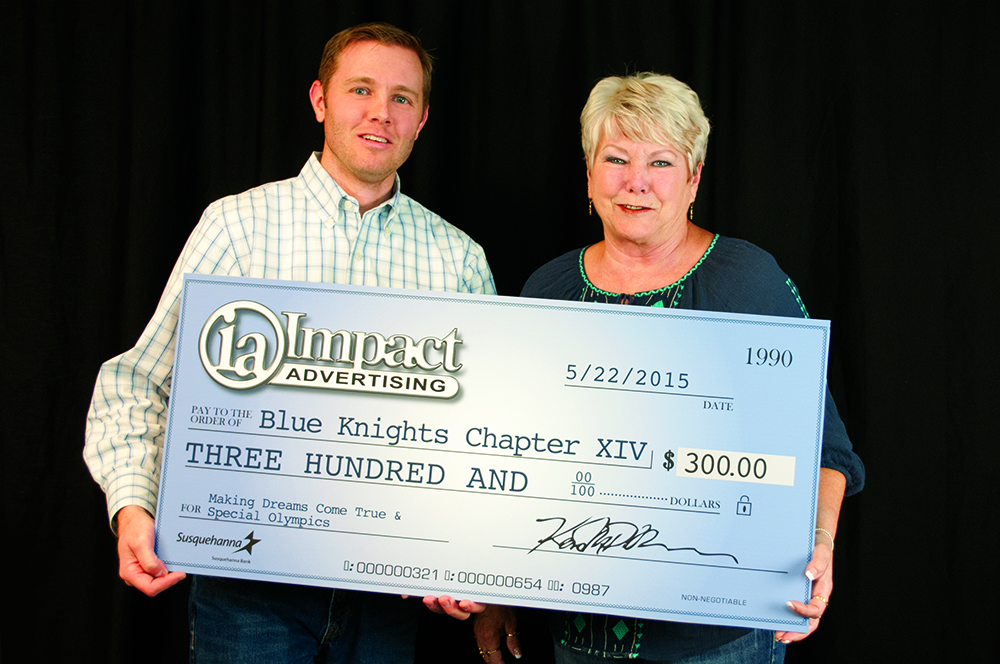 Impact Advertising recently donated to the Blue Knights Chapter XIV Motorcycle Club for their 2015 Benefit Ride for the Making Dreams Come True and Special Olympics program.
Blue Knights XIV Motorcycle Club, an active and retired law enforcement group, is doing a benefit ride with the proceeds going to Making Dreams Come True and Special Olympics. The donations will fund the t-shirts they give out, and the after-ride luncheon at The Wheeland Center in Jersey Shore. This year's ride is taking place on June 20th!
Making Dreams Come True is a program that was established in 1982 by several concerned members of the Williamsport Police Department.  Its primary purpose is to assist and coordinate arrangements to grant the wishes of chronically and terminally ill children in Lycoming County.  The program is intended to benefit children less than 18 years of age, yet those who are old enough to enjoy and appreciate the experience.
Making Dreams Come True was organized to help fill the unmet needs of parents who are struggling with the financial burden their child's condition imparts and to bring relief, comfort and joy to their terminally ill child.  In 1983 the program was formalized and is now a community project operated by The Lycoming County Brotherhood Alliance who distributes donated funding from community sources, civic organizations, church affiliations, fraternal organizations, businesses and private individuals. In recent years and with the advent of the HIPPA legislation it has become more difficult to identify deserving individuals.  If you know of a child, or are the parent of a child, who might benefit from this program please have them contact The Blue Knights.
There are several physical and financial criteria that are factored into the decision to grant a wish.  A committee of community volunteers, including doctors and other health care providers, distribute the funding to those most needy.  The dream a boy or girl believed could never happen may now come true-swim with a dolphin…meet a celebrity… shake hands with Mickey Mouse… meet a professional football player… operate a military vehicle… use a computer… these are all are wishes that Making Dreams Come True has provided to many children in the County through the volunteer efforts of The Lycoming County Brotherhood Alliance.
In recent years numerous local, non-profit agencies have designated this program to receive funds raised by their efforts.  A number of local private citizens, corporations and church organizations have made significant contributions.